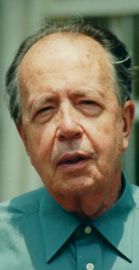 Addis Ababa, February 16, 2017 (Fana Broadcasting Corporation) – The doyen of historians and scholars of Ethiopia, Dr. Richard Pankhurst has passed away at the age of 90.
Dr. Pankhurst was one of Ethiopia's greatest friends during his long and productive life, and his scholarship and understanding for Ethiopia will be sorely missed.
He was the founding Director of the Institute of Ethiopian Studies and a leading figure in the Friends of Ethiopia.